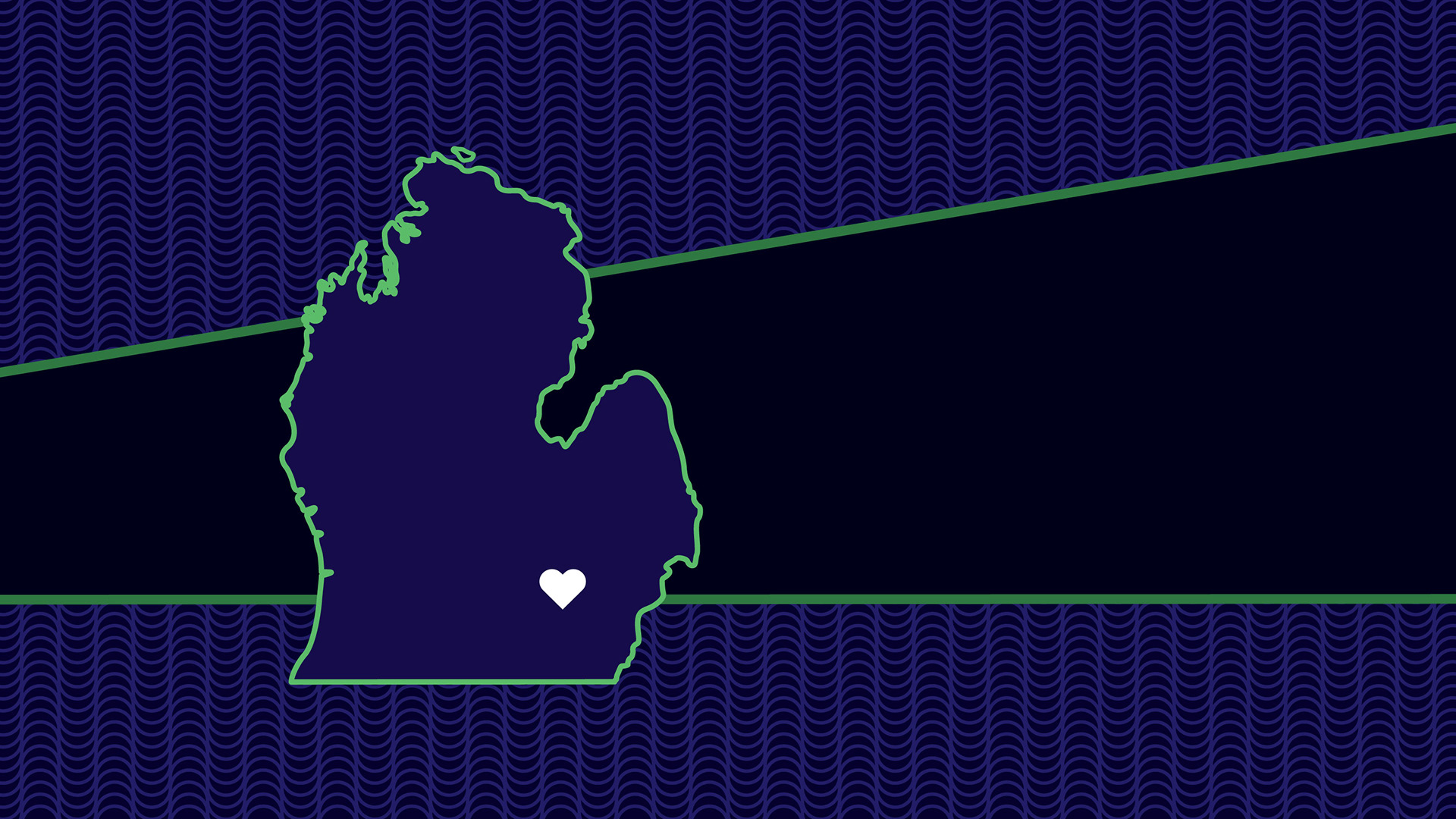 Volunteer MARKETING MANAGER
A friend referred me to a client to manage her political campaign marketing. I met with the client to discuss her needs for the campaign, and I encouraged her to write down her thoughts on her platform and why she was running.

This information helped me write content for the website and begin social media content creation. From here, I set up a marketing strategy that she and I both could realistically maintain between jobs and families.

In one week, I set up social media accounts, a simple website, branding and a social media content strategy, and maintained all accounts until the election. While the candidate didn't win, she started her campaign completely from scratch. She was able to quickly bring a level of professionalism to her message with a cohesive website and social media. Many people are now aware of her commitment to the community, and this will give her a head start in the future.

SKILLS
Branding
Marketing Strategy
Social Media Strategy
Content Creation
Photography
Website Design

BRANDING
Branding needed to match existing yard signs that another designer had created. I pulled in elements from that design (the Michigan outline, heart and colors) to keep consistency between all marketing collateral.


SOCIAL MEDIA
I created content for each week, set up graphics and photos and researched appropriate hashtags for Facebook, Instagram and Twitter.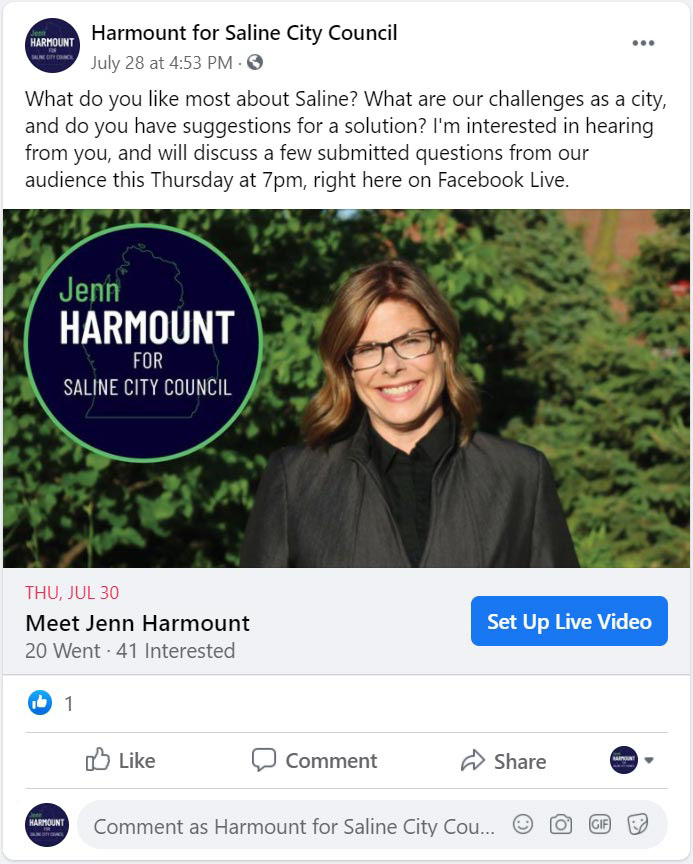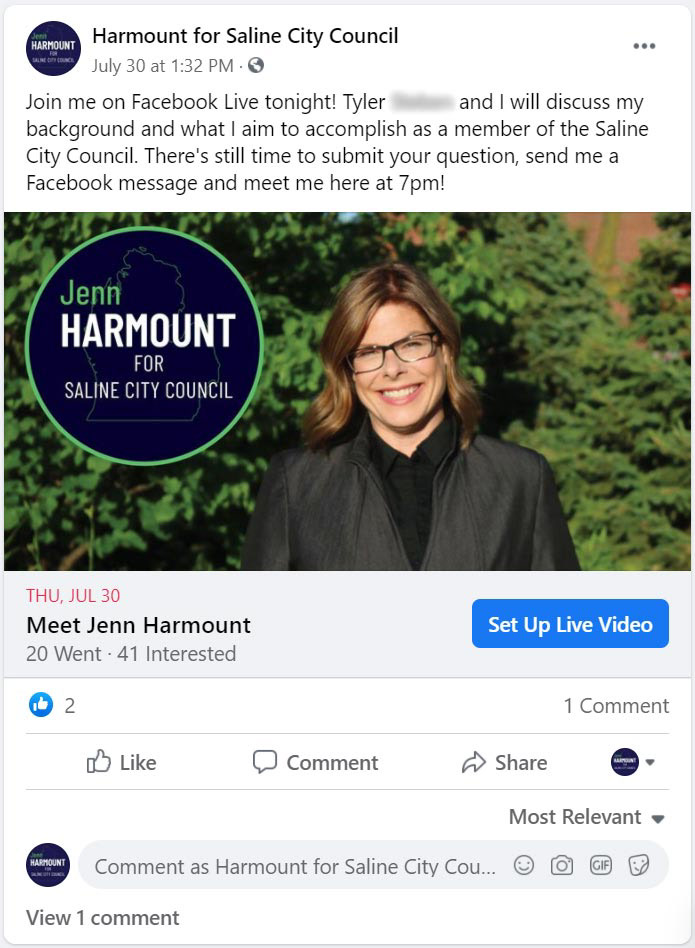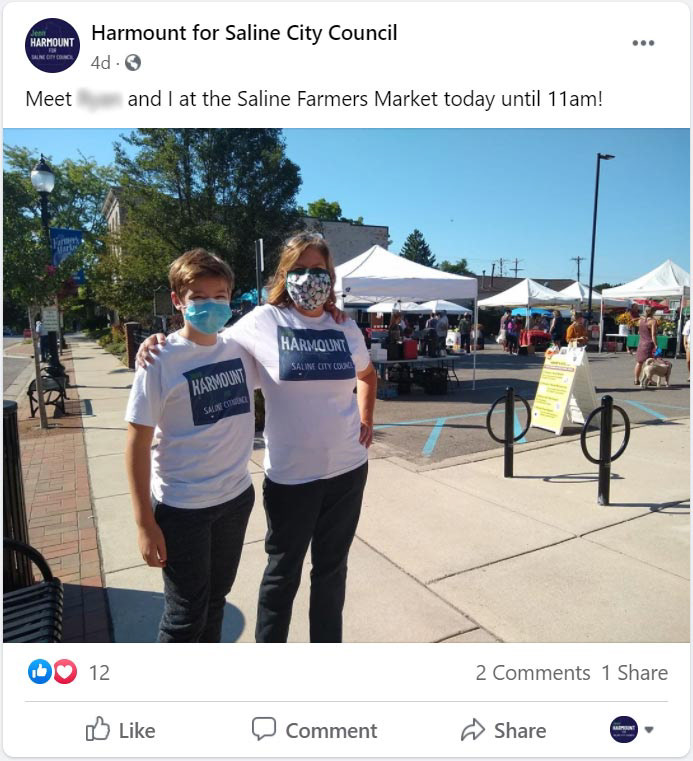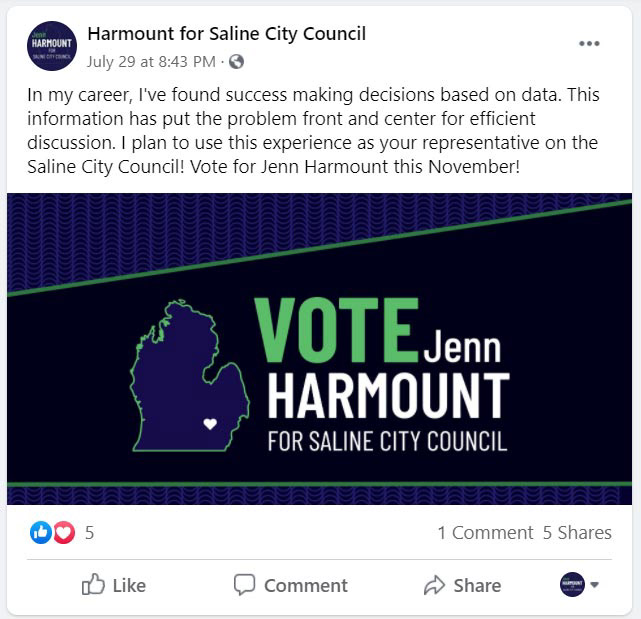 WEBSITE
The client needed a free website that included hosting. I researched various options and decided to go with this service for its simplicity and ease of editing. I update the website weekly to keep events and information current.